Domashny Ochag in April: Everything is Different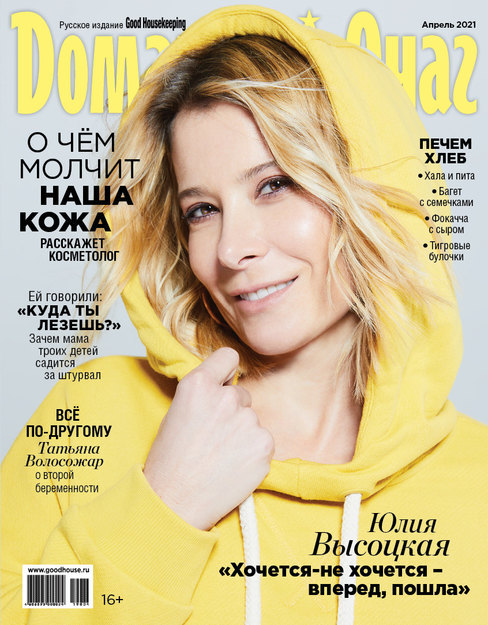 A bold spring issue of Domashny Ochag was released with actress and TV host Yulia Vysotskaya on the cover. Inside, readers will find her heartfelt, interesting and inspiring interview in which she talks about beauty, sports, her attitude to plastic surgery, Russian women's self-esteem and how to remain true to yourself at any age.
Also in this issue:
The inspiring story of Yulia Krylova, a pilot and mother of three who shatters traditional stereotypes.
The new Pregnancy and Childbirth column.
What our skin tells us about our health. Rosacea, pigmentation and acne: causes and cures.
Baking bread. Challah and pita, baguettes with seeds, focaccia with cheese and "tiger" buns.
Fitness for heath: how to train properly?
The magazine is already on sale.
Independent Media in Telegram: all the media news in one place. Join us!