Be-You-tiful: The Domashny Ochag Beauty Award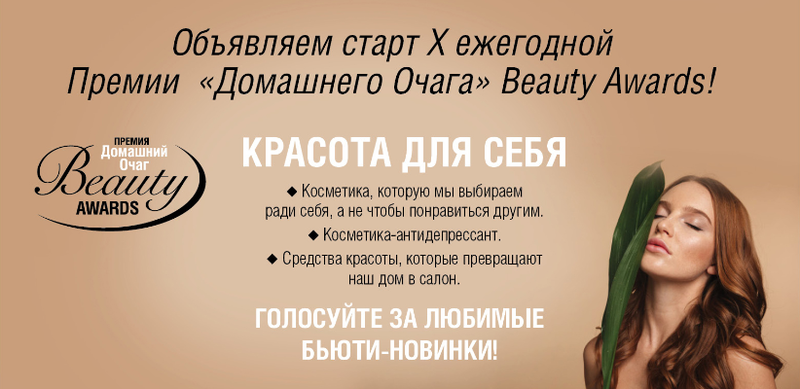 The 20th anniversary Domashny Ochag Beauty Awards have begun and are held this year under the motto: Be-You-tiful. The expert jury is headed by Tatiana Puchkova, Russian Perfumery and Cosmetics Association Chairman of the Board and Candidate of Biological Sciences. The celebrity jury includes theater and film actress and television host Irina Bezrukova, blogger Arina Kholina and professional makeup artist and influencer, Kristina Novikova.
Under consideration are more than two hundred beauty products in 24 categories, each of which will include a Readers' Choice, Celebrities' Choice and Editors' Choice award. Readers can vote for their favorite products here.
The results will be announced on March 16 in the April issues of Domashny Ochag and on the magazine's site.
Independent Media in Telegram: all the media news in one place. Join us!