Live Domashny Ochag Program on Odnoklassniki Garnered more than 1.5 Million Views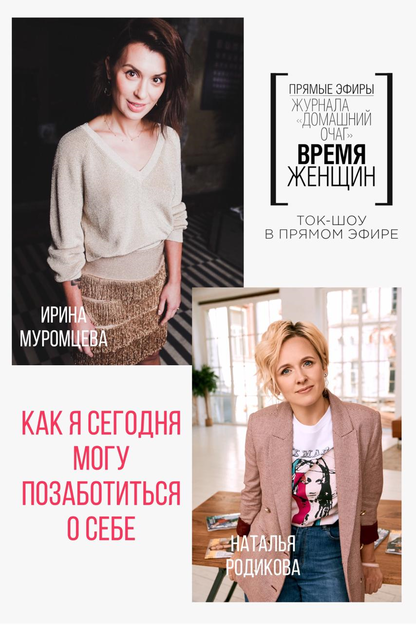 A live Domashny Ochag broadcast on the Odnoklassniki social network on May 26 garnered more than 1.5 million views. The Domashny Ochag talk show has always been popular on social networks and regularly draws 1 million viewers. The latest broadcast was held in cooperation with the Estée Lauder cosmetics brand.
Domashny Ochag Editor-in-Chief Natalia Rodikova and TV anchor, producer and blogger Irina Muromtseva discussed how, in today's world, women can maintain their inner harmony and beauty, cope with anxiety and take care of themselves in every area of their lives.
The program also included a quiz with prizes from Estée Lauder for the first three winners.
The broadcast is available for viewing here.