Domashny Ochag in May: Stay Safe!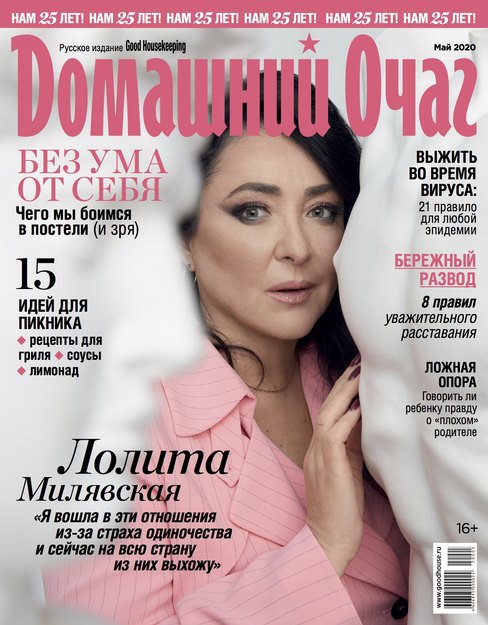 The cover of the May issue features Lolita Milyavskaya who talks candidly about how she protected herself in relationships, the fear of loneliness, domestic violence and women's independence.
Also in this issue:
Crazy about yourself: what we fear in bed.
Surviving the virus: 21 rules for any epidemic.
The gentle divorce: 8 rules for a respectful separation.
Careless Caregiver: should you tell your child the truth about a "bad" parent?
A garden for happiness: opinions and tips from a landscape architect.
Simple dinners of up to 500 kcal.
Aromatherapy: how aromas can carry you away.
The issue is already on sale.