Goodhouse.ru Sets New Record: 8 Million Users in November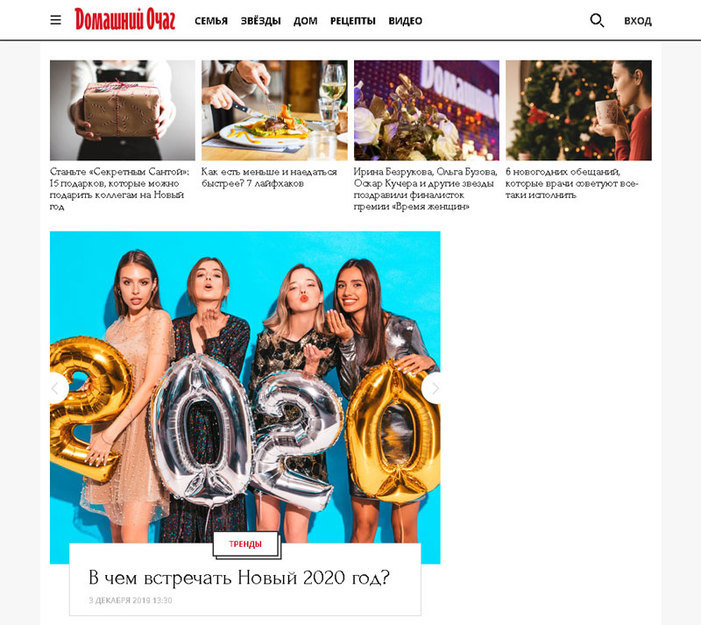 The Goodhouse.ru site achieved a record number of visits in November, with 8 million unique users viewing the portal, according to Google Analytics data.
"We work very closely with analytics and build content policy based on audience preferences," said Ksenia Salyukova, director of development for Independent Media's digital products. "Readers traditionally visit Goodhouse.ru to follow the fascinating lives of celebrities, and also enjoy reading about health, diet and lifehacks for the home. But we also constantly experiment with content and test out new hypotheses every month. This is how we manage to create a product that meets women's needs, and our new record is the best confirmation that we are moving in the right direction," she said.
The Goodhouse.ru site knows what interests women, talks to them about the most pressing social issues, and offers inspirational stories about strong women — not only the famous, but also perfectly ordinary women who live nearby: activists, volunteers, and adoptive mothers. The site inspires women to be strong and free, to dream, to follow their calling, and to help others.