Domashny Ochag Honored Heroine of Our Time Contest Winners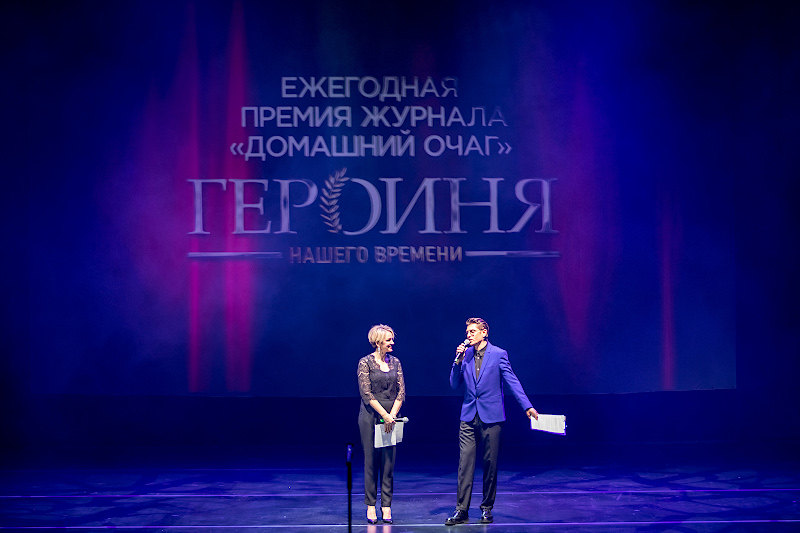 Domashny Ochag magazine announced the winners of its annual Heroine of Our Time competition. Celebrities and business partners of the magazine gathered at Moscow's Helikon Opera on October 29 to congratulate the winners. Domashny Ochag Editor-in-Chief Natalia Rodikova, TV host Vlad Lisovets, and actress Elizaveta Arzamasova emceed the awards ceremony.
The Heroine of Our Time honors women who inspire others by their example. In addition to readers, the judges of this year's submissions included actress Yulia Vysotskaya, writers Alexander Tsypkin and Lyudmila Ulitskaya, actress Elizabeth Arzamasova, TV host Tatiana Lazareva, Orthodoxy and the World website chief editor Anna Danilova, journalist Katerina Gordeeva, Zodchy company Deputy Director of Marketing Ekaterina Rutskaya, and Clarins Russia Marketing Director Olga Babanakova.
Clarins, Ozon.Travel, Odnoklassniki (Classmates.com), the Edim doma! (Let's Eat at Home) kitchen furniture workshop, and the Change One Life foundation for the adoption of orphans each sponsored special categories in the competition. The Zodchy (Architect) firm presented the main prize – a private home. All finalists received gifts from Domashny Ochag business partners: jewelry from the Nason Pearl brand, Wellaflex hairstyling products, and gift certificates from the Tutti Tesori store of Italian décor and the Chitai-Gorod chain of bookstores.
Singer Rita Dakota, TNT channel Dances show participants Anton Panufnik and Yulia Bukholts, and the Vasiliev Groove drummers performed for the guests.
More than 1.5 million people watched the live broadcast of the awards ceremony on the Odnoklassniki social network. Find a full report of the ceremony and the personal stories of each of the winners on the site Goodhouse.ru.