Domashny Ochag in October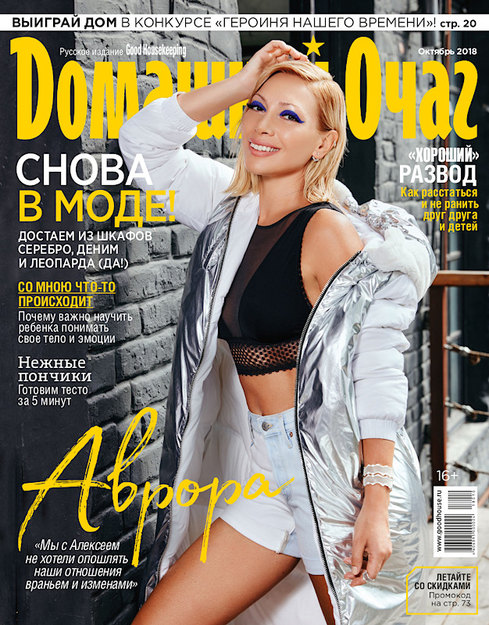 Television host Aurora appears on the cover of the October issue of Domashny Ochag magazine. In a candid interview, she spoke about love and age.
Also in this issue:
A useful article on why it is important to teach your child to get a feel for his own body and to be aware of emotions;
An article on how to find reasons to love yourself;
A very personal and warm interview with actress Tatiana Lazareva;
How to make the best of an unavoidable divorce;
The personal stories of women battling cancer;
The Pregnancy and Childbirth column;
An article on why you should stop eating non-fat products;
And much more.
The issue is already on sale.