Esquire in June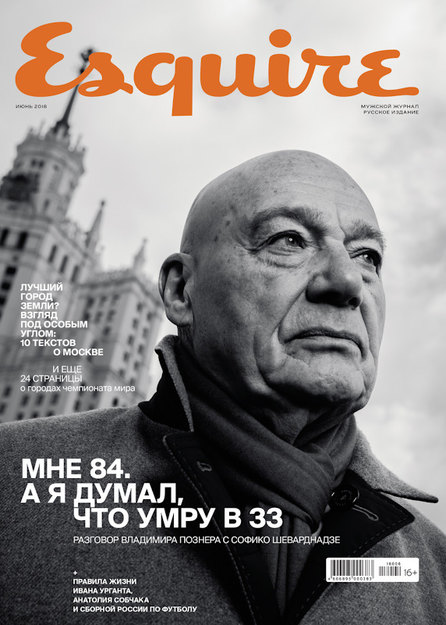 The June issue of Esquire magazine will surprise readers once again. Television host Vladimir Pozner traded places with his interview subjects and told journalist Sofiko Sheverdnadze how Russians differ from Americans and why there is no Cold War right now.

The main story in this issue is Moscow. An Esquire correspondent speaks to residents of skyscrapers and communal apartments, sales clerks in flower stalls and taxi drivers about what makes the city tick. Moscow Mayor Sergey Sobyanin reflects on what it's like to oversee one of the world's largest capital cities.

Inside this issue – a guide to the cities hosting World Cup matches. Esquire tells football fans what to see in Rostov-on-Don and Nizhny Novgorod, where to go in Samara and Volgograd, and where to eat echpochmaks in Kazan.

Readers will also find the rules of life according to politician Anatoly Sobchak, television host Ivan Urgant, and the Russian national football team, an anecdote from sports journalist Maria Komandnaya, a beautiful photo shoot of actress Svetlana Ustinova, and for those who have seen it all – stories that Stephen King wrote as a 12-year-old, available for the first time in Russian.