Domashny Ochag in June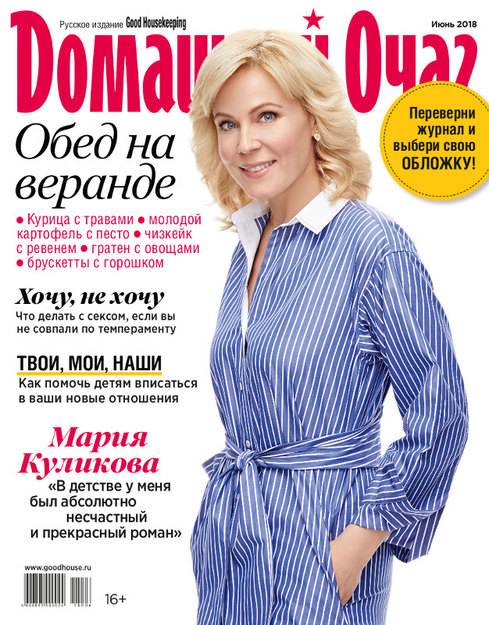 The June issue of Domashny Ochag magazine has two covers. Actresses Maria Kulikova and Ekaterina Klimova are serving as "guest editors" for the summer and have already put together the first summer issue. They came up with the topics, provided commentary to the articles, shared personal experiences, and wrote about their own children and childhoods.
Also in the June issue:
How to help children when parents have a new relationship?
How to establish good relations with grandparents and include them in your children's upbringing?
What to do if your partner has a very different temperament?
Who should use fillers and why?
How to get rid of cellulite without going broke in the process?
The pros and cons of the 10 most popular diets.
Stylish vacation looks, a summer lunch menu, and much more.
The issue went on sale May 15.