Domashny Ochag in September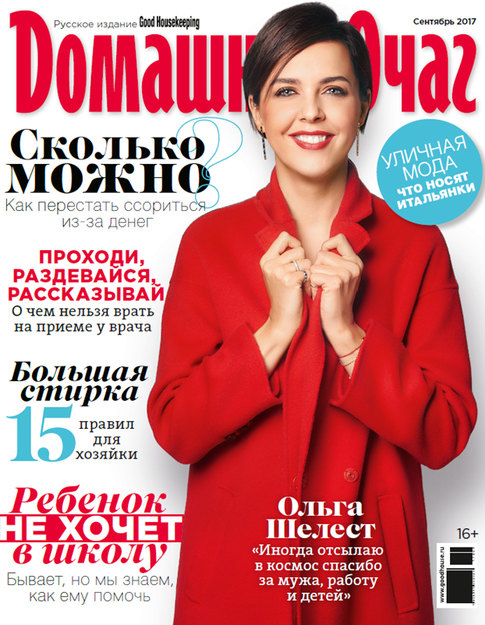 Greet the fall season with the September issue of Domashny Ochag magazine ¬– the cover features television host Olga Shelest, who also serves on the jury of the magazine's Heroine of Our Time contest. Ms. Shelest shares her views on being an independent woman, whether she is lucky in life, and how her life changed after her children were born.
Readers will find out about this season's trends, secrets of style from the Italians, new fall fragrances, and must-have cosmetics. A psychologist talks about trust and control in a parent's relationship with their children: should we indulge them or teach them to mind us? And, what should you do if your child refuses to go to school?
Readers will also find an article about returning to work after maternity leave that explains how to make this a positive experience. There are also useful tips on washing and storing clothes, decorating for children, and recipes for quick and tasty dinners for the whole family.
The issue went on sale August 15.