Independent Media Hosted Custom Panel at NRF-7: Who Does All the Hard Work – Robots or People?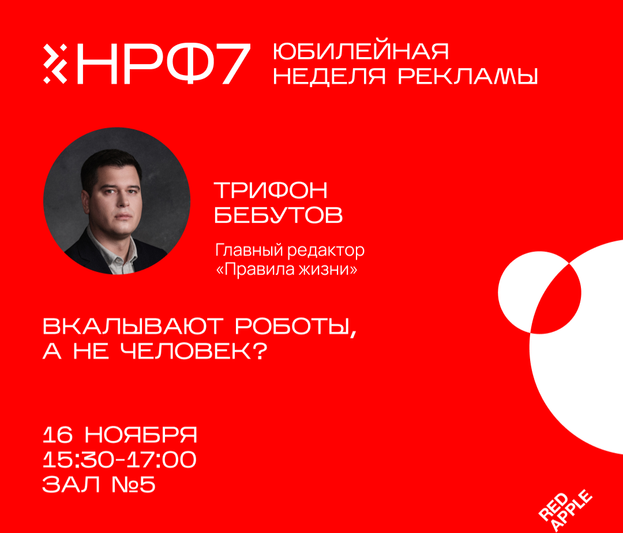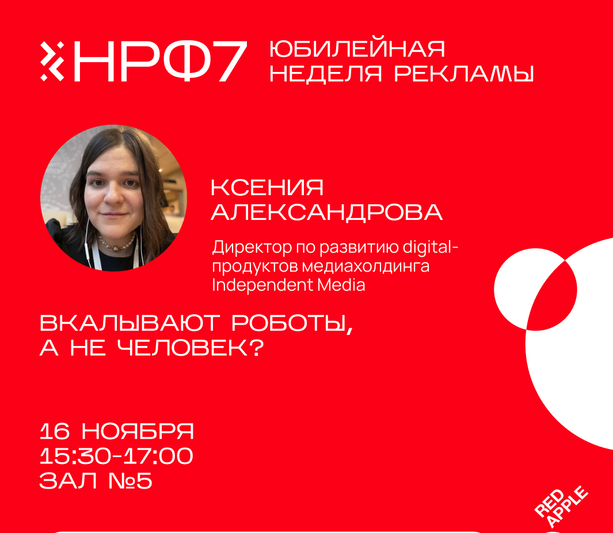 On November 16, as part of the Seventh National Advertising Forum, Independent Media held a custom panel discussion titled Who Does All the Hard Work - Robots or People? The event was devoted to the truth and myths about the role of neural networks and artificial intelligence in content creation.
The speakers included:
Trifon Bebutov, Editor-in-Chief of The Rules of Life; Roman Bryzgalov, Digital Director of STS TV;
Boris Abramov, Digital Director of PHD and co-chairman of the ARIR Gaming & Digital Entertainment Committee;
Andrey Belchikov, General Director and Dubbing Sound Engineer of Flysound;
Alexander Abramov, Chief Technologies Expert for the Sberbank Department of Experimental Machine Learning Systems of the Salyut Shared Services Division and Head of the Sberbank Neural Networks Team;
Adel Valiullin, Head of the Gazprombank Center for Artificial Intelligence Technologies.
Independent Media Director of Digital Product Development Ksenia Alexandrova moderated the session.
Independent Media is a key information partner of the VII National Advertising Forum, the largest industrial event at which market players discuss the present and future of the industry.
Independent Media on Telegram: be the first to know