The Fundamentals of Creativity from Viktor Pelevin and Independent Media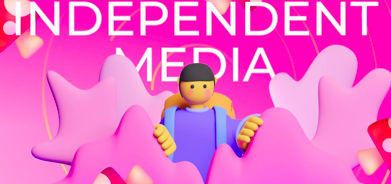 The Independent Media team took part in a major project of the ADPASS blog platform: The Russian Advertising Universe Turned 145. This is a «portal to the advertising dimension» of sorts. Journeying via the screen of any gadget, you can learn interesting facts and figures about the Russian marketing and advertising industry.
Inspired by Viktor Pelevin's novel Generation P, the IM quiz enables journeyers through this portal to assess their creativity and memory.
Independent Media on Telegram: be the first to know