TechInsider in Spring: Everything that Flies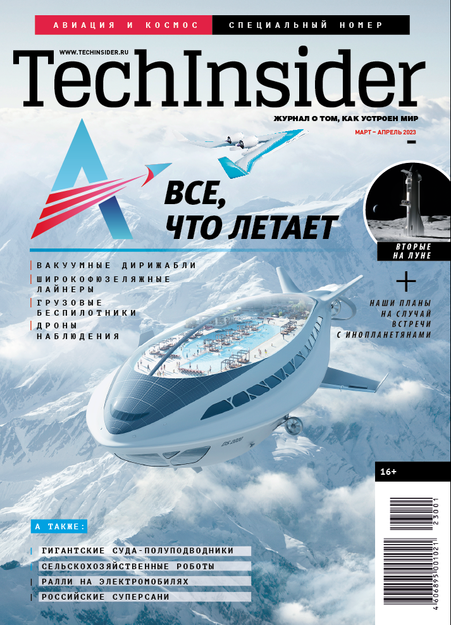 The new issue of TechInsider magazine is devoted to everything that flies – namely, vacuum airships, widebody airliners, and cargo and surveillance drones.
Also in this issue:
First encounter: if and when we really do receive a signal from other conscious beings, what will be our next step?
Semi-submarine fleet: semi-submersible transport vessels are a completely new area of endeavor for Russian shipbuilders.
Virus factory: it isn't enough to develop and test a vaccine – it also needs to be manufactured.
Independent Media on Telegram: be the first to know