The VOICE: Women should Band Together for Professional Development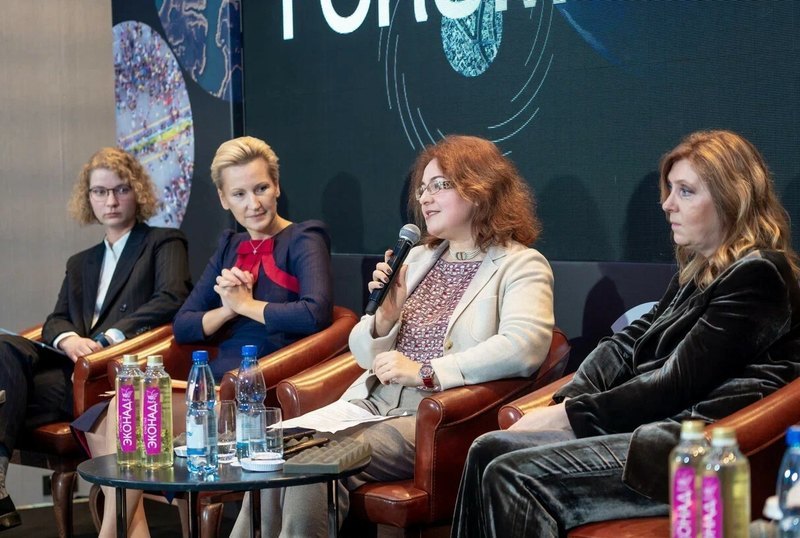 The VOICE held a panel discussion at the ESG RETHINK FORUM—a key forum on the subject of environmental, social and corporate governance. The brand brought together women from various spheres of business as well as from government organizations to discuss the current ESG agenda in Russia. The VOICE publisher Maria Kolmakova also spoke.
Panel participants discussed the changing approach to gender equality, how caring for the environment provides inspiration when carrying out large-scale projects, uniting women for professional development, and how women's behavioral patterns are linked to the environment and new habits in general.
The discussion was moderated by Veronika Peshkova, president of A Woman's View Foundation for the Development of Public Diplomacy. Panel participants included Anna Nesterova, Chairperson of the Board of Directors or Global Rus Trade and the BRICS Women's Business Alliance; Olga Muravyova, General Director of the Pobeda Confectionary Factory; Asiyat Bagatyrova, Deputy Head of the Department for Improving the Investment Climate, part of the Moscow City Department of Investment and Industrial Policy; as well as other experts.
The Forum was organized by the Synergy Corporation.
Independent Media on Telegram: be the first to know