Independent Media Speakers at RCW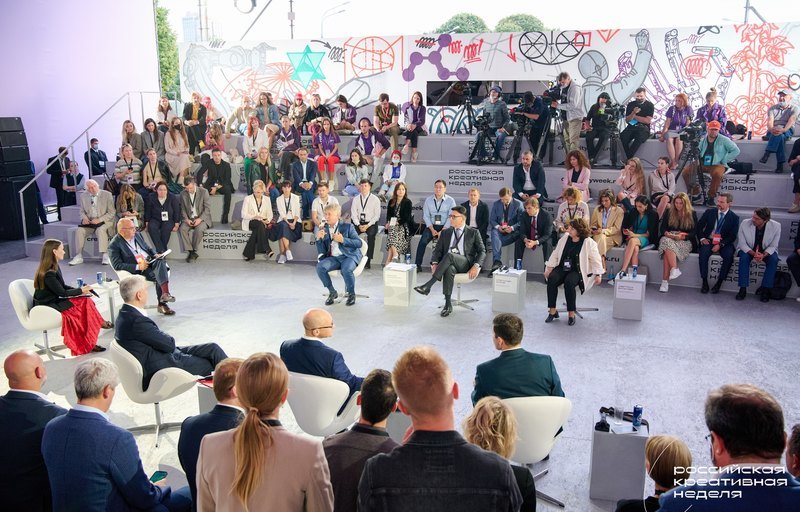 Independent Media acted as media partner to the Russian Creative Week (RCW) forum held on July 7-10 in Gorky Park. The event featured 12 venues bringing together the representatives of music, cinema, fashion, IT, marketing, urbanism, and other creative industries.
Independent Media CEO Natalia Vesnina took part in the media breakfast Creative Industries Q&A. The breakfast, that brings together top media managers, not only opens the forum, but is also one of its main events, setting the tone for all that follows.
On July 8, Natalia Vesnina spoke at the panel discussion Security Mode: What does the Russian Creative Industry Need for Sustainable Work?, a key event of the RCW Business Program.
VOICE Projects Managing Director Maria Kolmakova took part in the discussion Culturally Speaking: New Media and Creative Industries that was held on July 7.
The RCW forum is organized by the Creative Economy NGO, the Russian Book Union and the Russian Cultural Center with support from the Presidential Fund for Cultural Initiatives.
Independent Media on Telegram: be the first to know