First Issue of Novy Ochag Already on Sale!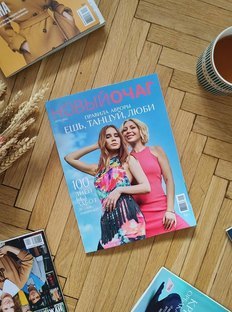 For many people, this summer is not going the way they would like. They worry about how to go on living this way. Novy Ochag editors really wanted to help everyone find a foothold – in simple things and in daily activities every day of this summer. This month's cover girl, TV anchor Aurora – a tireless optimist who knows how to enjoy the little things in life, smile even when it's difficult, and motivate others when the occasion demands it – offers tips on how to do this.
A large section of the issue is devoted to the topic of ecology in the broadest sense of the word – an eco-friendly approach to life, oneself, and to people in general.
Independent Media on Telegram: be the first to know