Russian Creative Week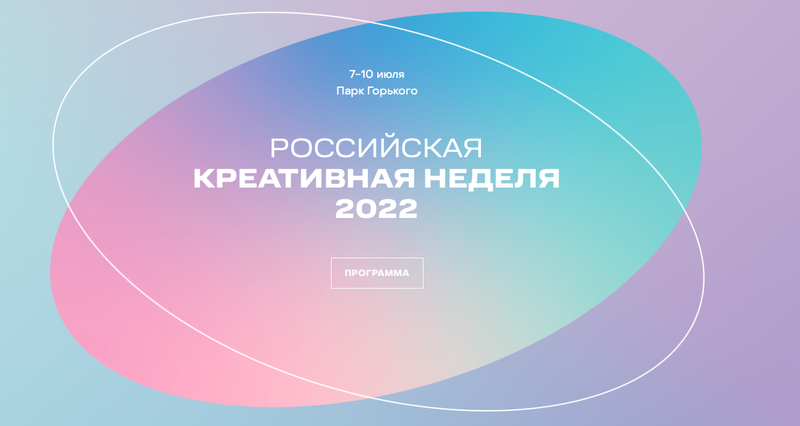 ndependent Media is the media partner to the Russian Creative Week forum that will be held July 7-10 in Gorky Park.
Russian Creative Week has announced its Fashion program and introduced a new educational format – Creative Week Fashion Intensive – that consists of two parts: a press conference with national and specialized media and an intensive training session for industry representatives. Guests of the event include regional retailers from Vladivostok, Khabarovsk, Perm, Kazan, Yekaterinburg, Novosibirsk, and Sochi. Speakers included Marina Abramova, director of the Russian Creative Week forum and Roscultcenter; Vera Khmyrova, director of the Department of Light Industry and Timber Industry of the Russian Ministry of Industry and Trade; Georgy Rostovshchikov, founder and CEO of FASHION HUB RUSSIA, FHUB SHOWROOM, and president of the INTERNATIONAL BUYERS HUB; Georgy Ovchinnikov, commercial director of Yandex Fashion; and others.
The 2022 forum is devoted to creative industries in the new economic reality. The organizers of this year's Russian Creative Week were Roscultcenter, Creative Economy, and the Russian Book Union with support from the Presidential Foundation for Cultural Initiatives.
More than 1,000 speakers traditionally take part in the Russian Creative Week events – leading representatives of creative industries, the business community, federal and regional executive authorities, and a youth audience interested in developments in the creative industries. The event brings together as many as 250,000 guests and participants. A global audience of millions follows Russian Creative Week online.
Independent Media on Telegram: be the first to know