Harper's Bazaar in April: What Will Tomorrow Bring?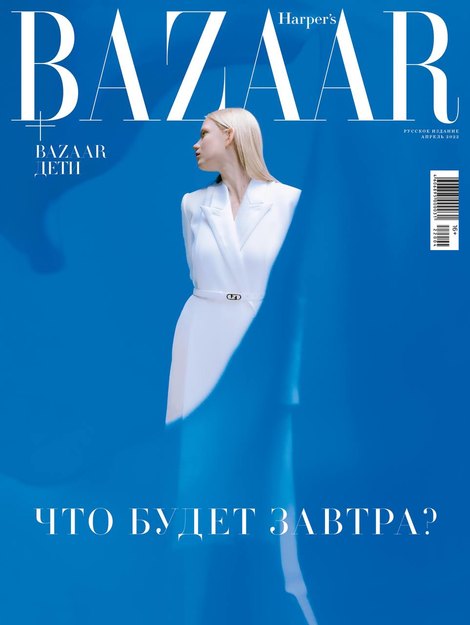 «It's impossible to fake a sense of optimism when the news feed knocks you for a loop, – said Harper's Bazaar Editor-in-Chief Dasha Veledeeva. – You can't pretend that nothing is happening and all that advice about maintaining your inner sense of calm doesn't help much. What you can and should try to force yourself to do is to do your job well, especially if it's useful to at least a few people. You won't see the heroines of this issue in gossip columns: one, Tanya Schneider, a junior researcher at the Institute of Cytology and Genetics of the Siberian Branch of the Russian Academy of Sciences, grows real human brains in the laboratory. Another, Ekaterina Bereziy, co-founder of the ExoAthlete project, creates exoskeletons that help people who have lost the ability to walk literally get back on their feet. The third, Kateryna Lagno, a three-time blitz world champion, is preparing for the Chess Olympiad. Will she make her queen's gambit? Day after day, each of these women does something extraordinary – and this alone provides hope for tomorrow».
The third, Ekaterina Lahno, a three-time world blitz champion, is preparing for the Chess Olympiad – and maybe she will make her move as a queen? Each of these women, day after day, does something significant and absolutely impossible, which helps to survive in the unimaginable. And only this gives hope for tomorrow».
Independent Media on Telegram: be the first to know.