Cosmopolitan in January: You're No. 1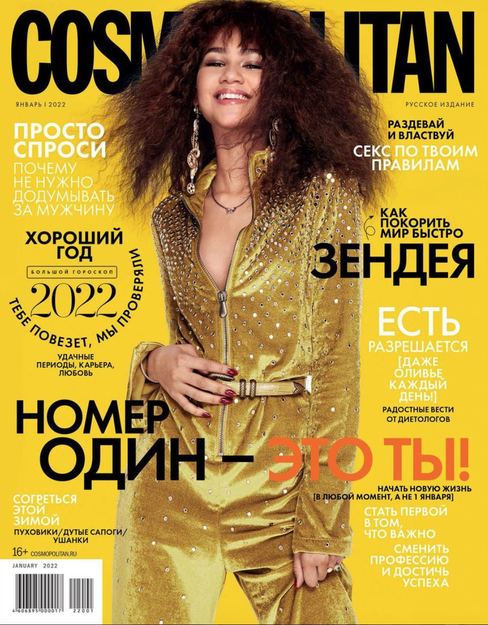 The cover of the January issue of Cosmopolitan features Zendaya – a fashion icon, public opinion leader for 115 million subscribers and young woman who comes in first in everything she undertakes. Who else but her should appear on the cover of a magazine devoted to leadership! Inside, readers will find articles on new goals, new triumphs, how to be first and feel good about it, and how to manage everything on your own.
Also in this issue:
A major horoscope for 2022.
Sex on your terms.
Just ask: don't finish a man's thoughts for him!
Free to eat: nutritionists who oppose too many restrictions.
The warmest trends of the winter.
Independent Media on Telegram: be the first to know.