Robb Report in Winter: Thank You for Your Purchase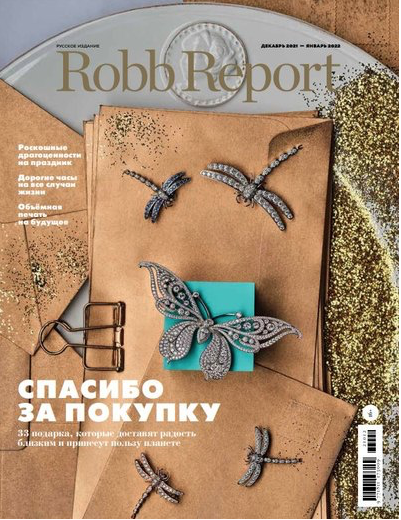 The cover story of the winter issue of Robb Report magazine is, of course, the New Year and the gifts we give our loved ones. The editors rounded up 33 gifts that will not only delight your friends and family, but also help the planet.
Also in this issue:
An expensive watch for all occasions.
Luxurious jewels for the holiday that instantly become the center of attention.
VTB Senior Vice President and Head of Private Banking Dmitry Breitenbikher talks about the banking business and why it isn't boring.
The winter holidays in Seychelles, Maldives and Mauritius, plus much more.
Independent Media on Telegram: be the first to know.

​