Holiday Lunch with Harper's Bazaar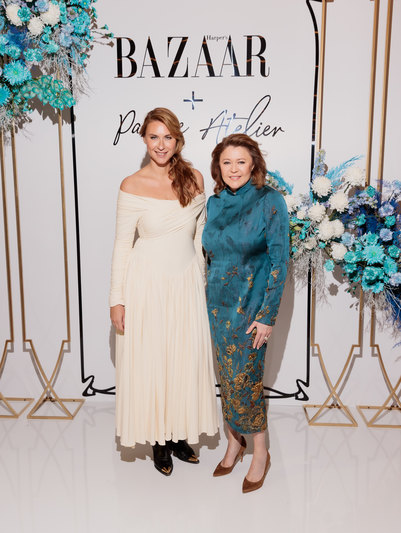 Даша Веледеева и Марина Жигалова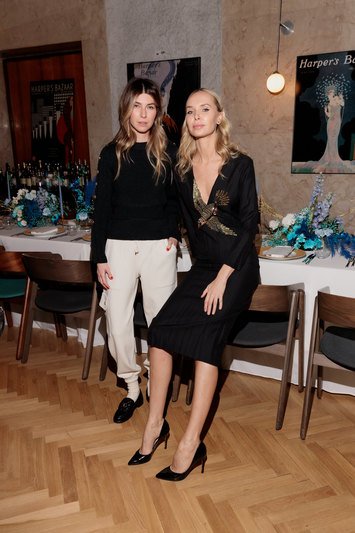 Юлия Колманович и Илона Столье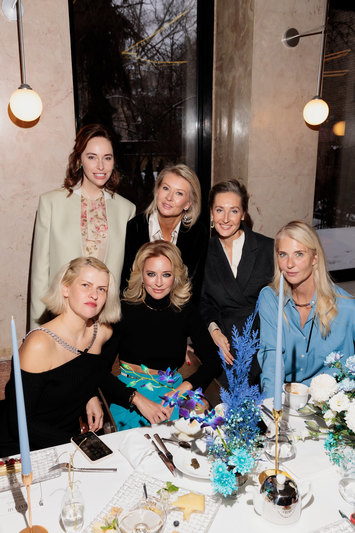 Полина Киценко, Ирина Зарькова, Виктория Борисевич,Виктория Шелягова, Оксана Бондаренко и Дарья Лисиченко
As part of the 25th anniversary of Harper's Bazaar in Russia, the brand teamed up with the Parure Atelier jewelry house to gather 25 close friends of the publication at the Regent restaurant for a holiday lunch themed «Time travel – from art deco to surrealism».
Guests viewed a new jewelry set for which Harper's Bazaar Editor-in-Chief Dasha Veledeeva contributed to the initial design sketches. The jewelry, adorned with paraiba and diamonds in art deco style, is devoted to the 25th anniversary of Harper's Bazaar in Russia. The ring, created according to a design by Parure Atelier and Dasha Veledeeva and presented as a lot for a charitable auction, was purchased by Victoria Shelyagova. Funds from the sale were contributed on behalf of the brand and Parure Atelier to the Vera Hospice Charity Foundation.
Special guests of the event included Victoria Shelyagova, Victoria Borisevich, Ilona Stolye, Oksana Bondarenko, Irina Zarkova, Tata Karapetyan, Marina Zhigalova, Yulia Kalmanovich, Tamuna Tsiklauri, Daria Lisichenko, Victoria Gazinskaya, Olga Karput, Olga Panchenko, Natalia Osmann, Natalia Bobrova, Polina Kitsenko, Ksenia Chilingarova and others.