GRAZIA ECO DAY: Important Questions and Essential Answers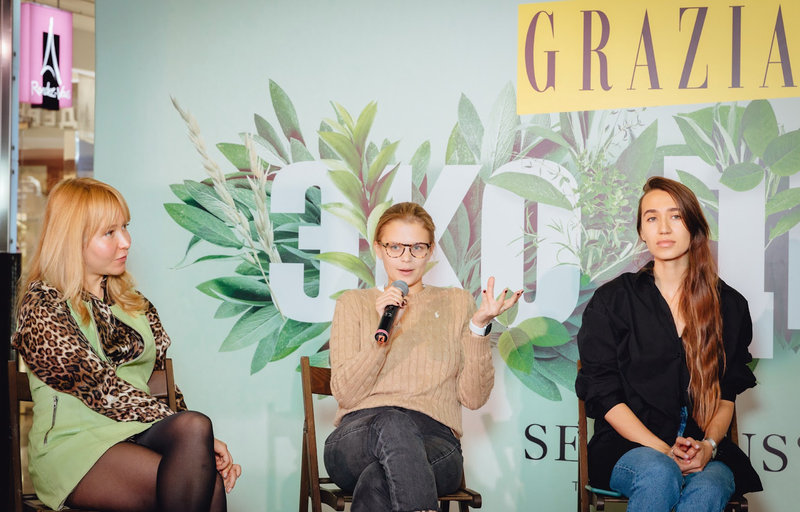 On September 18, Grazia and the Seasons shopping gallery brought together everyone who cares about the environment, sustainable development and responsible consumption.
GRAZIA ECO DAY guests discovered that many modern brands are concerned about nature, with VkusVill, +1Gorod, the A.V.E. pharmacy chain, Zelenaya Tropa (Green Path) glamping, Académie Scientifique de Beauté, BotaniQ and many others taking part in the event to varying degrees.
The highpoint of the event was a public talk conducted by Galya Korneva. In three sessions, she engaged guest speakers in a discussion of products and services that meet the principles of sustainable eco-development.
Independent Media in Telegram: all the media news in one place. Join us!