Popular Mechanics in October: Civilization – the Next Versions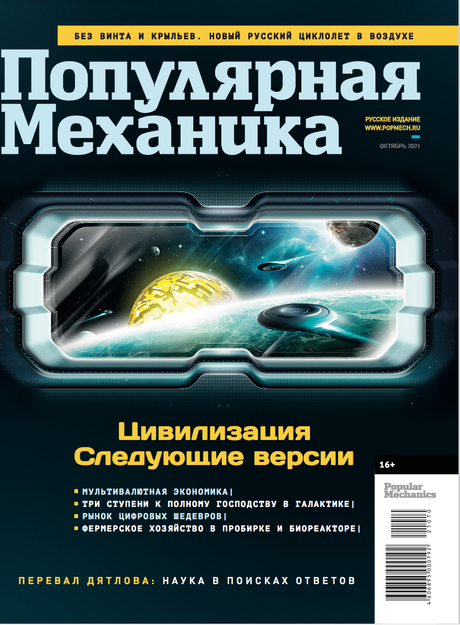 The new scale of alien civilizations – in terms of how they relate to their environment – has led astronomers to unexpected conclusions about the nature of things. Find all the details in the October issue of Popular Mechanics.
Also in this issue:
Very heavy lift vehicle: Elon Musk is planning new tests of his Starship spacecraft.
Escape from the airfield: economical cyclolette aircraft are taking to the sky.
A new cycle of domestication: traditional livestock farming will face a crisis before the end of the decade: food will be collected from molecules.
Heavenly printing: the First Flight group has mastered the art of «sky-printing». At airshows, aerobatic formations create pictures and lettering from pixel-like points in much the same way as a dot matrix printer does.
The magazine is already on sale.
Independent Media in Telegram: all the media news in one place. Join us!