Cosmopolitan in September: What Does Everyone See in Them?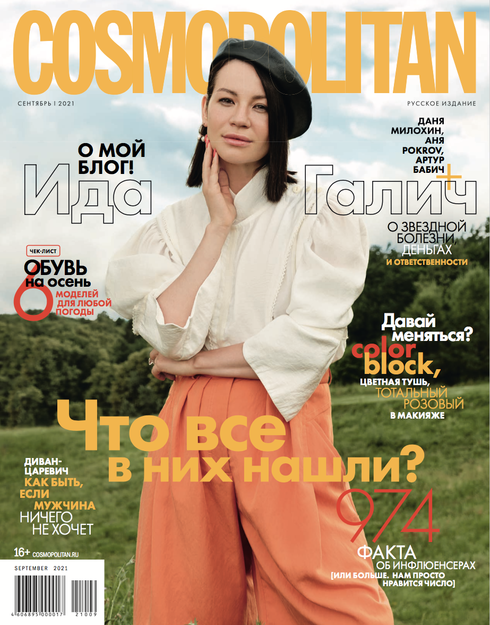 On the cover of Cosmopolitan in September – Ida Galich, who speaks about the mission behind blogging, responsibility and how generations differ. This issue also ends the suspense by revealing the secret behind the popularity of certain young TikTok creators and making it clear why subscribers like them so much! Inside, readers will also find a special Cosmopolitan Teenager supplement.
Also in this issue:
What to do if your man lies on the couch all day and doesn't want anything.
The danger of virtual relationships.
How Tinder's features differ by country.
Six stylish pairs of shoes for any fall temperatures.
The most fashionable makeup techniques.
The magazine is already on sale.
Independent Media in Telegram: all the media news in one place. Join us!