Domashny Ochag in September: We Need an Accessible Environment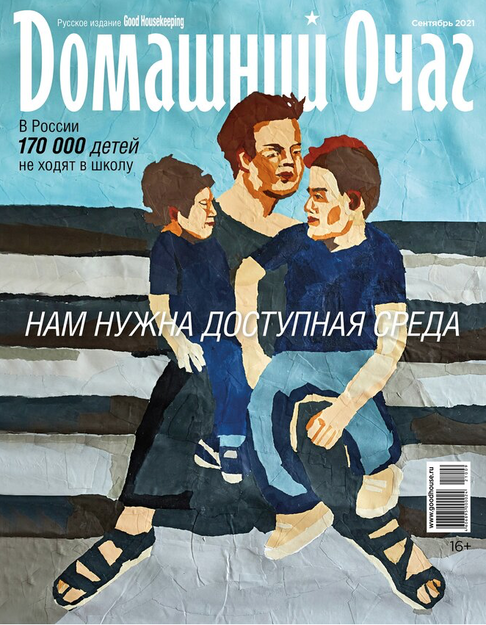 Domashny Ochag is drawing attention to one of modern society's most pressing problems with its We Need an Accessible Environment (#намнужнадоступнаясреда) project. The cover of this special issue features a collage by artist Masha Rudenko made from photos of real people. The issue profiles Gor and Dima, who get around in wheelchairs, and their mother, Fatima.
«In Russia…millions of people cannot leave the stairwell of their apartment building, – writes Domashny Ochag editor-in-chief Natalia Rodikova. – They can't cross the street, enter a café, descend to the underground metro or receive a normal education simply because the doorways are too narrow, the doors themselves are too heavy and the ramps are unsuitable for real people to use. In Russia today, approximately 170,000 children cannot attend regular school simply because they lack an accessible environment. The school nearest their home often has bad ramps and bathroom doorways through which wheelchairs cannot pass…
What would be fair and honest would be to at least occasionally check whether these boys could manage on the same route you usually take. Could they to go to the same park, kindergarten or café? This is a very simple exercise that gradually opens your eyes to what insignificant, and at the same time insurmountable barriers divide us».
The magazine is already on sale.
Independent Media in Telegram: all the media news in one place. Join us!