Popular Mechanics in September: the Show Continues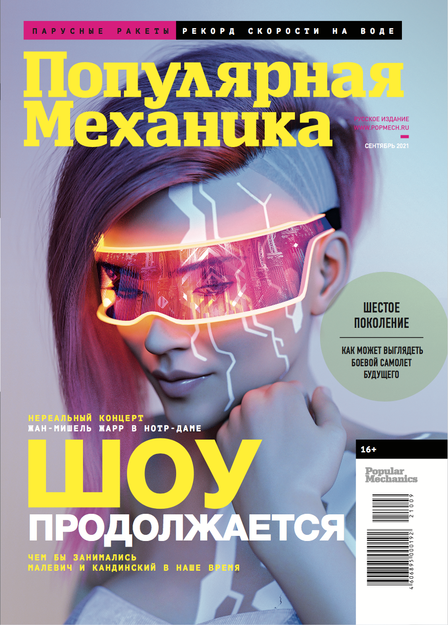 The main topic of this issue is the search for an answer to the question: what would Kazimir Malevich and Vasily Kandinsky do if they were alive today?
Also in this issue:
Hydrogen center stage: how hydrogen-powered energy works and why the "hydro bus" is better than the usual electric bus.
Master of the world: behind the scenes of Jean-Michel Jarre's concert at the virtual Notre Dame of Paris.
Under construction – underwater: no seaport can take shape without an enormous amount of work underwater.
Time for a record: the Swiss creators of the SP80 yacht intends to break the speed record for a sailing vessel.
The magazine is already on sale.
Independent Media in Telegram: all the media news in one place. Join us!