Harper's Bazaar in August: Meditation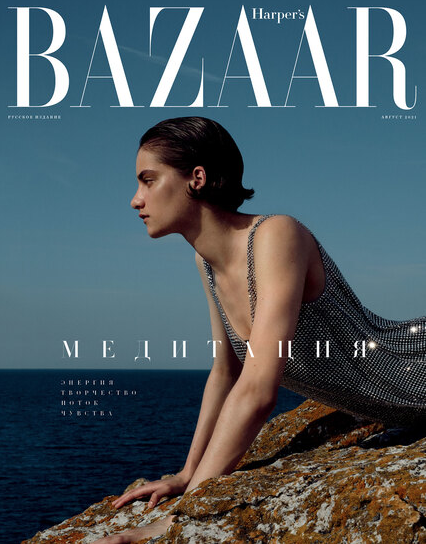 The new issue of Harper's Bazaar is devoted to meditation. «Today, the words 'meditation', 'flow' and 'mindfulness' have suddenly been thrown to the mercy of the crowd, turning them into some kind of vulgarity, – writes Harper's Bazaar Editor-in-Chief Dasha Veledeeva. – It saddens me, and it is a pity that many people are even unwilling to believe science, which consistently confirms that meditation is good not only for calming the nervous system, but also, for example, for coping with chronic pain and even slowing the aging of the brain. And if, with this issue, we can convince even 10 people to switch from examining other people's lives to looking at their own, then we will have achieved our goal. This is because, although this journey is very difficult, it is also very beautiful, and it is accessible to absolutely everyone at no cost and at any time. All you need in order to open every border is the sincere desire to know who you are at your very core».
In this issue:
Why don't you…? with Sandra Oh.
Trends of the fall/winter 20/21 season.
A look at marine style.
Breathing practices.
Scientific evidence that meditation works.
The issue is already on sale.
Independent Media in Telegram: all the media news in one place. Join us!