Robb Report in Summer: There's a Way Out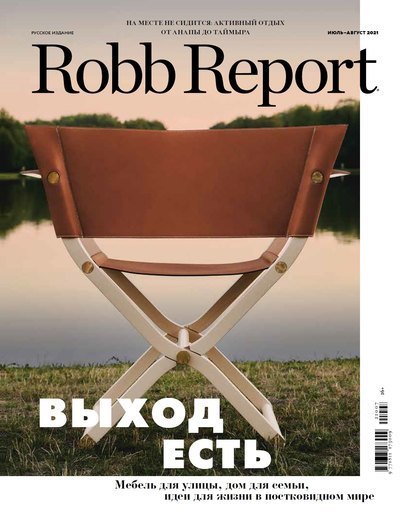 The new summer issue of Robb Report is devoted to real estate. Editors reveal the rules of life for the post-Covid era according to world famous architects and designers; explain how the coronavirus pandemic has changed the market; present architect Alexander Kozlov's house near Moscow; and look closely at global design trends.
Also in this issue:
The most notable trends in watchmaking.
What prevents women from placing men in checkmate on the chessboard.
How our relationship with personal appearance is changing.
Divorce as a way to revive the art market.
The best places for active recreation in Russia.
The magazine is already on sale.
Independent Media in Telegram: all the media news in one place. Join us!