Domashny Ochag on Cannes Lions Day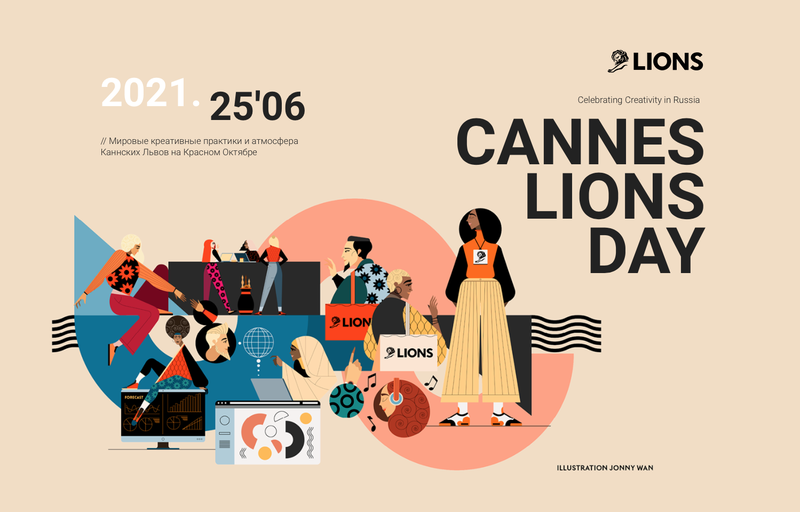 The Red October Imperial Yacht Club hosted the Cannes Lions Day celebration of world creativity on June 25. Domashny Ochag Editor-in-Chief Natalia Rodikova joined other professionals to discuss brands' social responsibility and the concept of brand activism.
Natalia Rodikova is a leading expert in social responsibility who constantly conducts educational work in this field. Ms. Rodikova is frequently invited to take part in thematic discussions and Cannes Lions Day – whose organizers keep their fingers on the pulse of society's agenda – became yet another platform at which listeners could hear the position of Domashny Ochag and Ms. Rodikova herself.
«What is the evolution that brands make from social responsibility to social brand activism? – Ms. Rodikova asked. – They move from a passive declaration in support of certain politically correct topics to actually creating new meaning. For the media, most important is to give a name to phenomena. Until you name something with your own word, it's as though it doesn't exist. Until you write the words 'cancer' or 'domestic violence' on the cover, it's as though those things don't exist. But as soon as you have named them, you can figure out what to do next with them.
Social life in the media today is not so much a sad story as it is a story about the fact that you can feel strong. First, in terms of helping because in any communication, we not only tell a person's story, but we also point the way and provide tools. Secondly, you feel strong because you know that whatever happens to you and your loved ones, you know the way, that you won't be forgotten and will receive support.
On this path, it is important that the individual, his interests and safety, remain at the center of any communication. The campaign will end, but the person remains. One week ago at this same yacht club, we filmed a story of how young women with disabilities work out just for their own pleasure. We shot it here because two weeks before, we couldn't find a photo studio where we could film Ksenia Bezuglova, Miss World in a Wheelchair, and her mini-yacht. Although the yacht has a five-meter mast, finding a studio for that could hold it turned out to be much easier than finding a studio with a low enough door frame to provide access for someone in a wheelchair. Yes, people offered to carry her in by hand, but if you were an adult, the mother of three children and an independent and beautiful woman who is well-known in the media, would you like to be carried in by others? My hope is that after we finish filming any story, people will continue thinking about the subject of the film, just like they'll think about Ksenia now».
At the end of the evening, Cannes Lions Day guests were invited to watch the online broadcast of the Cannes Lions Festival ceremony.
Independent Media in Telegram: all the media news in one place. Join us!