Domashny Ochag in June: We Need a Law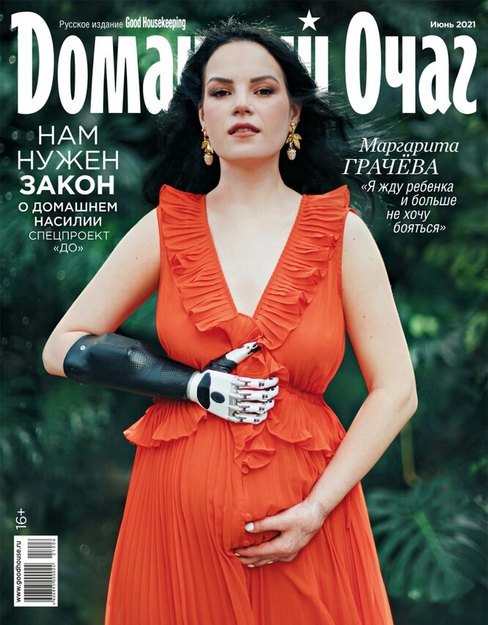 The cover of the June issue of Domashny Ochag features Margarita Gracheva, the young woman whose ex-husband cut off her hands. The issue is devoted to a very serious social topic – the problem of domestic violence. Inside, readers will find a major special project.
The main goal of the special project in the June issue of Domashny Ochag is to draw public attention to the problem of domestic violence once again and to promote changes in legislation that would protect women. Leading figures offered their points of view and ideas for resolving this problem, including Marina Piskalova-Parker, Director of the Anna National Center for the Prevention of Violence; Alyona Popova, activist, lawyer and co-founder of the YouAreNotAlone network of mutual assistance for women; Stanislav Khotsky, psychological counselor for the Alternative Crisis Counseling Center; and Elizaveta Velikodvorskaya, crisis psychologist with the INGO Crisis Center for Women.
The issue received strong online support even before its release.
Independent Media in Telegram: all the media news in one place. Join us!