Cosmopolitan in June: Achieve Happiness this Summer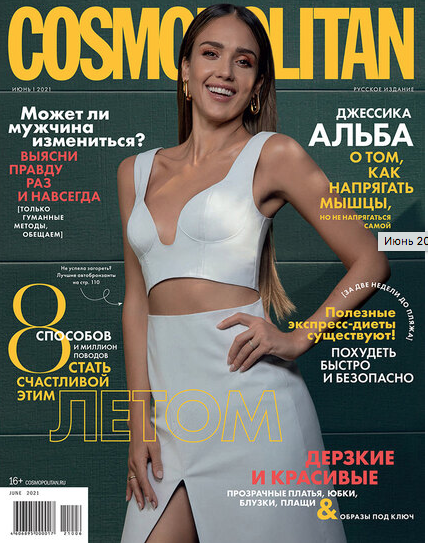 The cover of the Cosmopolitan features the magnificent Jessica Alba who told the editors how to tense your muscles without stressing yourself out. Happiness is the main theme of this issue. Readers will find detailed instructions on how to be happy under any circumstances.
Also in this issue:
This one's for you: how to develop sensuality.
Scam jam: everything you need to know before buying or selling something with an ad.
Smooth exit: a look at vacation from the standpoint of the law.
What to eat to lose weight: three express diets.
The magazine is already on sale.
Independent Media in Telegram: all the media news in one place. Join us!