Robb Report in May: All about Ships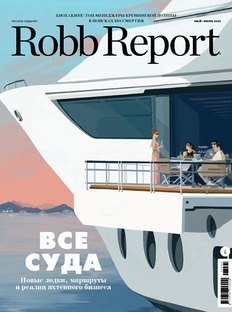 Per tradition, the May issue of Robb Report is devoted to maritime subjects. Readers will find a survey of yachts, an article on how the coronavirus has affected the yacht industry this year, the growing popularity of water routes in Russia and how the boldest superyacht concepts come into being. In an interview for the magazine, Houseboat.ru company founder Alexander Klimchuk talked about a new type of housing in Russia: floating homes.
Also in this issue:
How to become a yacht designer.
Why the coronavirus jacked up the price of engagement rings.
How therapeutic fasting helps you lose weight and live longer.
A wristwatch for true sea lovers.
How Silicon Valley residents are in search of an "immortality pill."
The magazine is already on sale.
Independent Media in Telegram: all the media news in one place. Join us!