Domashny Ochag in May: Easter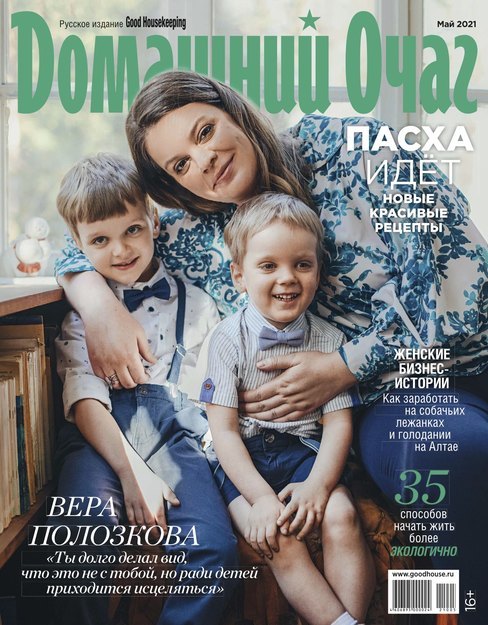 The May issue of Domashny Ochag is out and the cover features poet Vera Polozkova with her sons Fyodor and Savva. In an interview, Ms. Polozkova spoke candidly about what she had to go through with each of her children, including the dramatic circumstances surrounding the appearance of her daughter, the third child.
Also in this issue:
Two amazing business stories from women.
The Top 20 fragrances and makeup products.
Psychological rues of the family ecosystem.
Principles of a healthy diet – without the agony.
New, beautiful recipes for Easter.
The magazine is already on sale.
Independent Media in Telegram: all the media news in one place. Join us!