Popular Mechanics in April: When Digital People Replace Us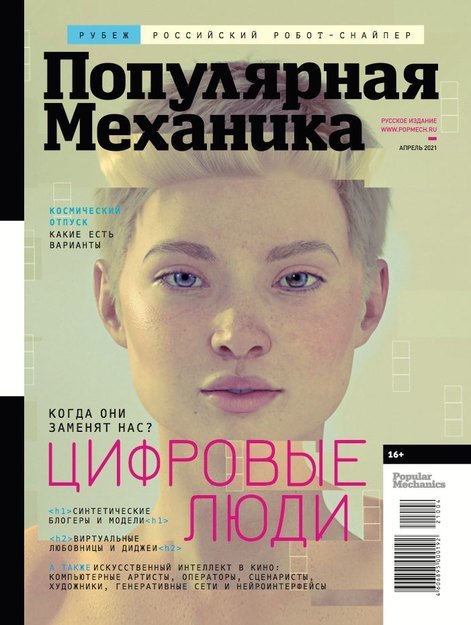 For the first time, a Popular Mechanics cover features a digital model: the virtual influencer Aliona Paul.
Also in this issue:
Hoping for a vacation in space. Should we expect tourists at the ISS?
Virtual sex. The editorial office tested the world's first virtual mistress. The verdict: living women are better – for now.
Clean-air aviation. Replacing gas turbine engines with electric ones remains out of reach.
Robot snipers. How to get a soldier out of the line of fire? Leave a robot in position and remove the fighter to a safe distance.
Neural heroes. Malivar – one of the most recent and interesting Russian projects for the creation of a digital person.
The magazine is already on sale.
Independent Media in Telegram: all the media news in one place. Join us!