Harper's Bazaar in April: Color as an Idea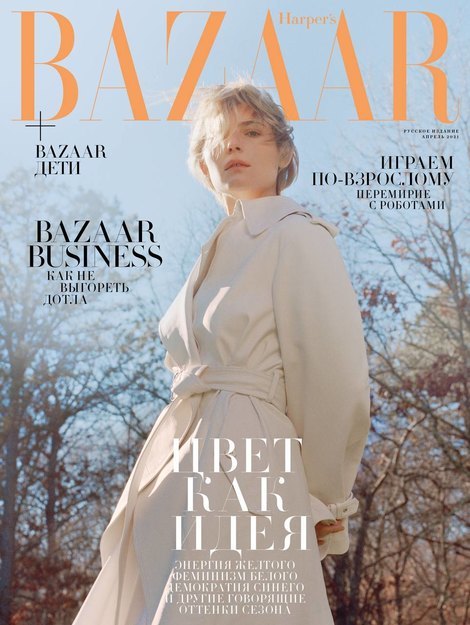 Model Camilla Deterre appears on the cover of Harper's Bazaar in April. The main story this month looks at the energy of yellow, the feminism of white, the democracy of blue and other expressive shades of the season.
Also in this issue:
Anya Taylor-Joy on ballet instead of pilates, diaries instead of meditation and comics instead of classics.
Cool amidst the flames: Yulia Bordovskaya on how to keep the flame of love burning not only for work, but also for yourself.
Happily ever after: Yulia Kudryavtseva spoke with experts and collected scientifically proven ways to extend human life.
Special Bazaar Business section: how to avoid burnout.
A Bazaar Children supplement.
The magazine is already on sale.
Independent Media in Telegram: all the media news in one place. Join us!