Cosmopolitan in March: The New Femininity and the New Sexuality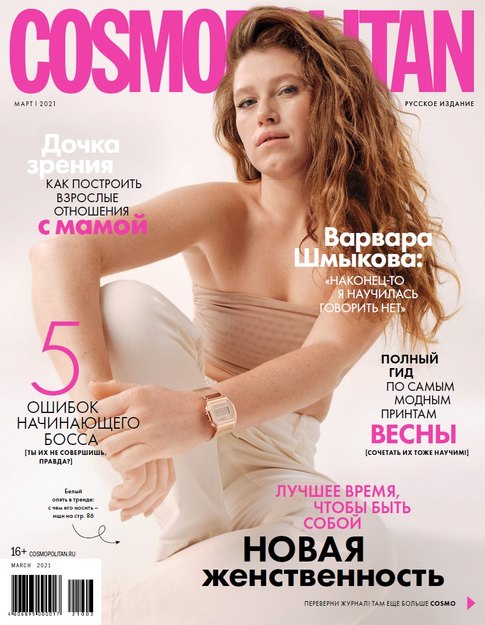 Actress Varvara Shmykova graces both covers of the traditional March flip-flop issue. Readers will find a major interview with the entertainer inside.
Also in this issue:
How attitudes towards femininity and sexuality have changed in recent years; what it means to just «be yourself»; and listening to your desires and needs without worrying about others' opinions and stereotypes.
How body neutrality differs from body positivity.
The most common mistakes of novice managers.
Is it cheaper to prepare meals yourself or eat out?
Why we often give the wrong gift on Women's Day.
The issue is already on sale.
Independent Media in Telegram: all the media news in one place. Join us!