Harper's Bazaar in March: Love, Hate and Everything in Between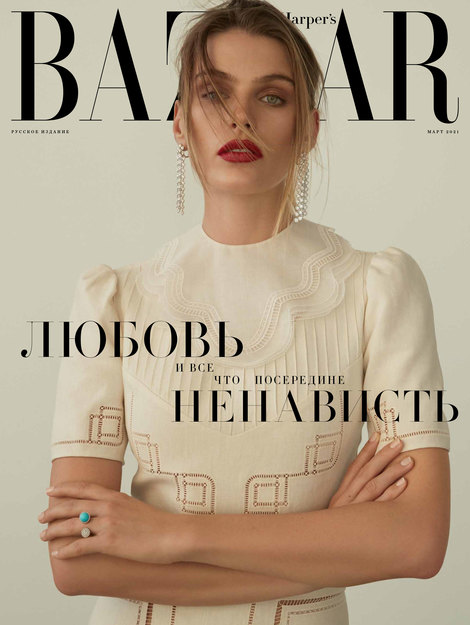 Model Madison Hendrik is featured on both covers of the March issue of Harper's Bazaar. Inside, she appears in a major photo shoot titled «Formula of Love».
Also in this issue:
Insider: Tina Kunakey on her childhood near the shore of the Atlantic Ocean, the ideal music for a beach party and her collection for The Kooples.
An interview and photo shoot with Yulia Navalnaya.
High society: comparing lists of the most cherished gifts with the wish lists of Harper's Bazaar editors.
Chemistry and life: a fascinating story about classic beauty ingredients that unexpectedly appeared in a new light.
Discovery: the best deals and destinations in March.
The issue is already on sale.
Independent Media in Telegram: all the media news in one place. Join us!