Robb Report in February: Art Therapy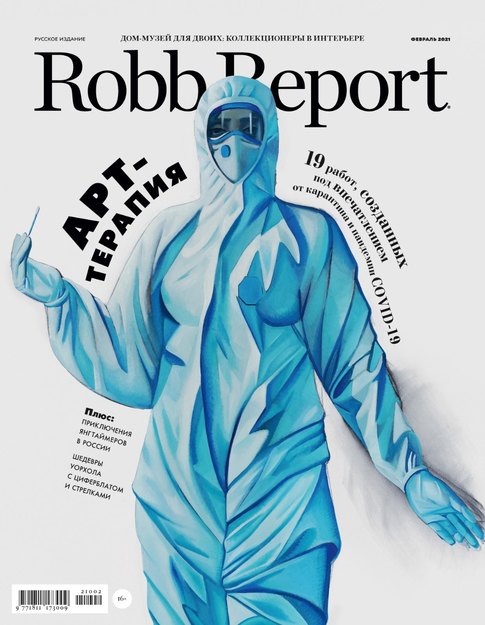 Art therapy is the main topic of the February issue of Robb Report. Forced isolation has inspired artists around the world. The inside pages feature 19 works inspired by quarantine and the Covid-19 pandemic and a picture by Aidan Salahova graces the cover.
Also in this issue:
Youngtimer adventures in Russia.
Warhol masterpieces with clock face and hands.
The latest-generation sport watches.
Vladislav Doronin: a business portrait and new projects.
The magazine is already on sale.
Independent media in Telegram: all the media news in one place. Join us!