Robb Report in December: What a Meeting!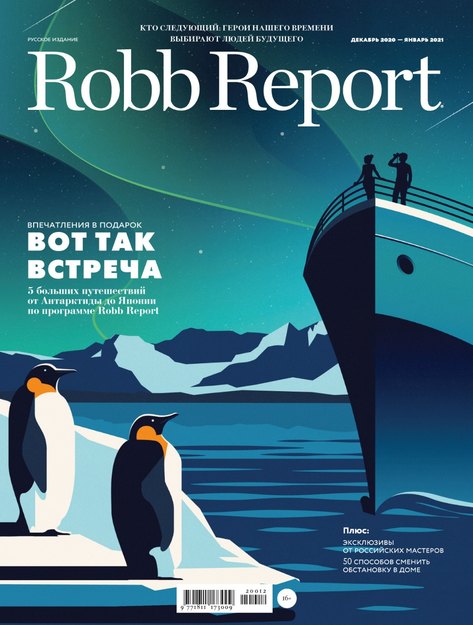 The new issue of Robb Report looks at gifts and the future. What gift can you give every room of your house – from the garage and walk-in closet to the kitchen and boudoir? Which trips would make the ideal dream gift? Who will be the new leading figures in a range of fields? Find the answers on the pages of this month's magazine.
Also in this issue:
Unusual yachting destinations.
Catering for aviation: how it works.
What is the secret for happiness?
The issue is already on sale.
Independent media in Telegram: all the media news in one place. Join us!