Esquire in November: The Cost of the First Six Months of the Epidemic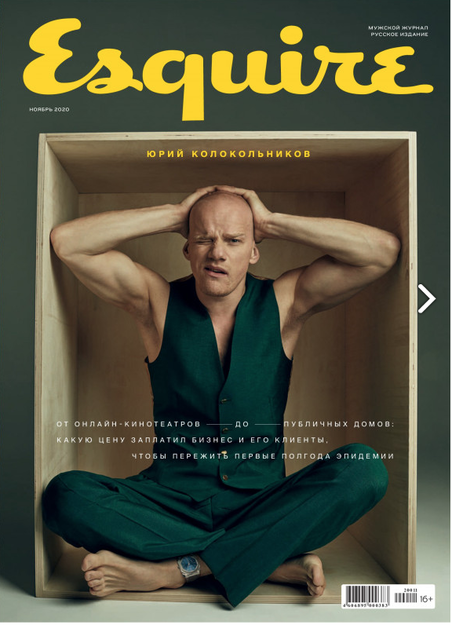 The November issue of Esquire features Yury Kolokolnikov. The actor talks about what he did for his role in the Christopher Nolan film «Tenet» and how, in real time, he is nearing his 40th birthday. The issue focuses on the post-crisis period and new economic development in Russia.
Also in the issue:
Interviews with businesspeople and their clients about buying and selling during the crisis.
How large-scale changes in the Russia film industry are progressing.
Three talented writers from Ufa and their terrifying tales.
Financier Andrey Movchan on how the pandemic can move the world forward.
The magazine is already on sale.
Independent media in Telegram: all the media news in one place. Join us!