Robb Report in November: The Temptation is Great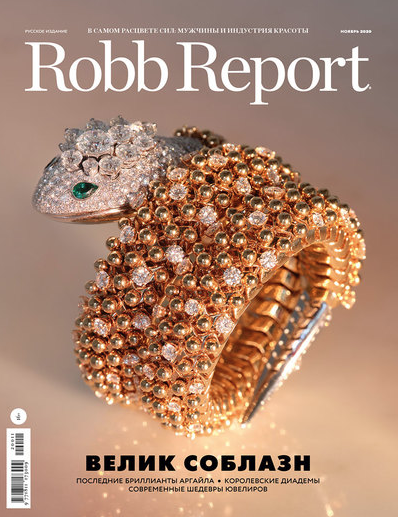 The November issue of Robb Report is devoted to two topics at once: fine jewelry and health. Inside, readers will find the leading jewelry trends of the year, with the main one being men's growing interest in large stones. Personal stories shed light on health issues: how to restore your eyesight with laser surgery and find the key to your body with osteopathy.
Also in this issue:
Historical tiaras of the royal houses of Europe.
Crowned admirers of Breguet watches.
New reasons to visit the Maldives.
Independent media in Telegram: all the media news in one place. Join us!