Cosmopolitan in November: A Brief Guide to Psychotherapy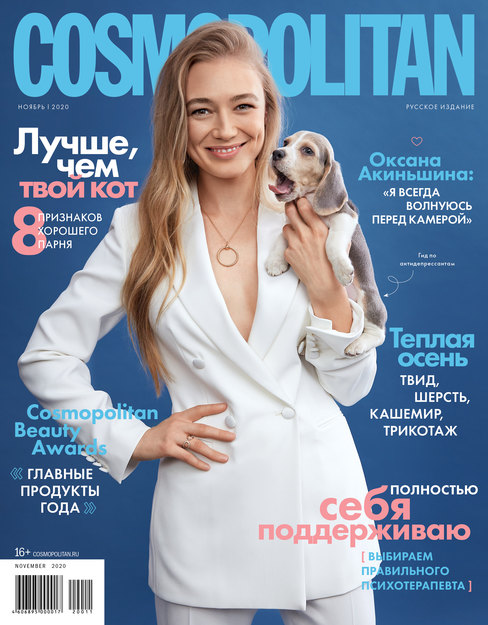 The November issue of Cosmopolitan features actress Oksana Akinshina, who plays the lead in the new film «Chernobyl», talks about the film's director, growing up and why she never received an education in acting.
Also in this issue:
Beauty products – winners of the Cosmopolitan Beauty Awards.
On your own behalf: how to choose the right therapist.
A warm fall: the coziest images for cool days.
Better than your cat: eight signs of a good boyfriend.
Antidepressants: myths and reality.
The magazine is already on sale.
Independent media in Telegram: all the media news in one place. Join us!