Alexander Grek Moderated Key Session of Open Innovations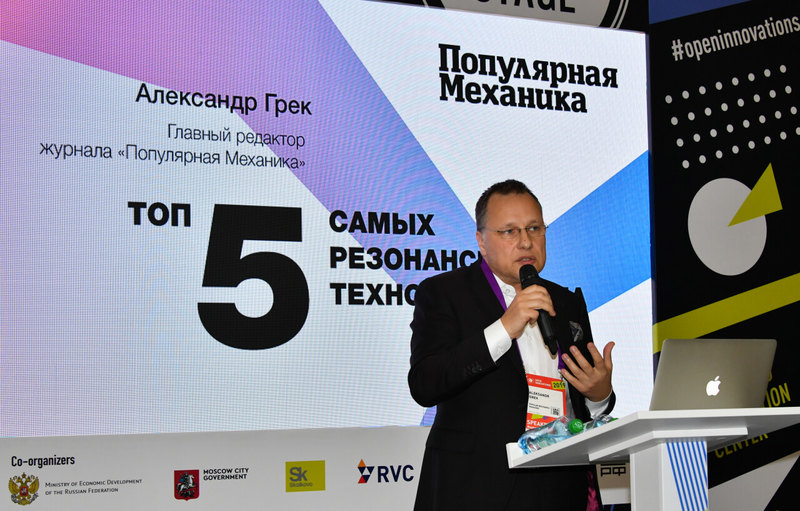 The Ninth International Open Innovations Forum was held on October 19-21 with support from Popular Mechanics. This is a unique international discussion platform whose main goal is to develop and commercialize the latest technologies, popularize global technology brands and create new tools for international cooperation on innovation. This year, the event was held online.
On October 21 at 11:15 a.m., the forum hosted a key session entitled «Techno-imaginarium» with support from the Russian Venture Company and moderated by Alexander Grek, the project's Editor-in-Chief. He joined participants in discussing such topical issues as the new demands that the post-Covid world will place on the technological agenda, how technologies influence the way we adapt to the new reality, and how current conditions create both obstacles and opportunities for technology's further development.
Independent media in Telegram: all the media news in one place. Join us!