Cosmopolitan and Pantene Throw Bachelorette Beauty Party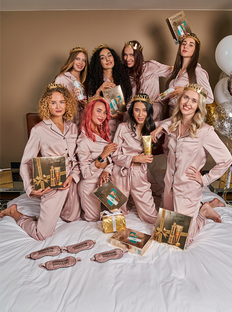 Cosmopolitan and the largest beauty brand, Pantene, threw a bachelorette beauty party at the Ararat Park Hyatt Hotel in Moscow on September 28.
Eight women winners of the My Pantene Hair contest from various Russian cities attended the event. According to the contest rules, the women had to achieve perfect haircare using only Pantene products and then post photos of the result on Instagram or VK.
At the Ararat Park Hyatt, hair stylists and make-up artists were on hand to give the women professional hairdos and make-up applications. One of the highlights of the event was a photo shoot in pajamas and a cocktail reception with a DJ set. The celebration continued with a spectacular photo session capturing images chosen specially for each woman.
Independent media in Telegram: all the media news in one place. Join us!