Robb Report in October: At the Fine Edge of Fashion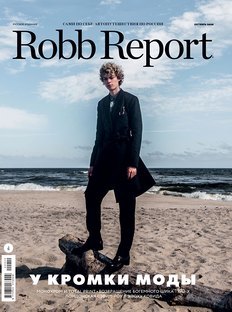 The October issue of Robb Report looks at men's wardrobes and travel. A fashion shoot is devoted to the season's main trends – brocade and cashmere, graphic prints and monochrome, and punk and the 1970s. The magazine explains how Covid-19 is changing the rules of the game on London's Savile Row, a hub of tailoring shops that sew classic English suits, and presents hits from the Louis Vuitton collection at the Ivanova train station. That theme of travel in Russia continues with a piece on road trips for the owners of sports cars, electric cars and SUVs.
Also in this issue:
Yachts and jets modeled after birds.
Artisan skilled in the world's rarest crafts.
Saddle-making secrets from the Hermès atelier in Paris.
New beauty products that have super powers.
The issue is already on sale.
Independent media in Telegram: all the media news in one place. Join us!