Popular Mechanics in September: 20 Great Ideas from Russia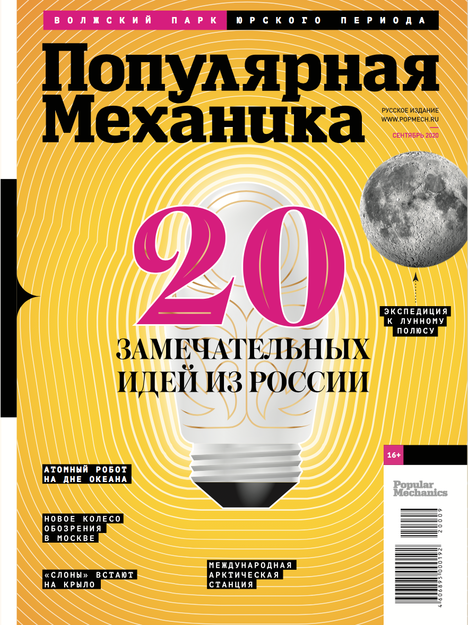 The September issue of Popular Mechanics is devoted to the best Russian inventions and innovations.
In this issue:
The supersonic Slon (Elephant): how wind tunnel tests are conducted on this super-heavy cargo plane.
How Russian scientists are preparing a new journey to harsh climes near the lunar pole.
Know your own: Russian scientists' discoveries and findings that are unknown to even the well-informed.
How to build a fully autonomous polar station that works on renewable energy sources.
The magazine is already on sale.
Independent Media in Telegram: all the media news in one place. Join us!