Live Robb Report Broadcasts Expand Audience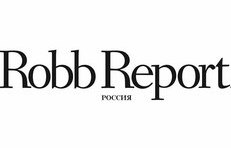 Robb Report continues to hold live broadcasts on Instagram featuring guest appearances by representatives of various luxury industry segments.
A recent episode featured Bettina von Schlippe, president of RSVP communications and publisher of both Buro247 Singapore and Vogue Singapore. Ms. Schlippe spoke about her experiences working in Russia and Southeast Asia during the crisis.
The program's second guest was Sergey Vikulin, a leading fashion retail expert and owner of the Raschini company. He talked about the difficulties the brand faces, how he maintains his staff and the prospects for online and offline retail. Soon, the Robb Report site will post a column by Mr. Vikulin summarizing the broadcast.