Harper's Bazaar Runs Ad Campaign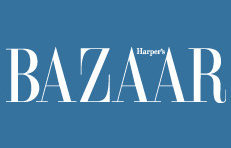 Harper's Bazaar is running an advertising campaign from May 19 to 31 in support of its June «white» issue that strives to help readers start over from scratch by understanding what is most important in life and on what they should set their sights. The issue features an open letter from the world's leading designers about the future of fashion and photo shoots of empty cities.
Commercials, modules and announcements will appear on the TLC, Fashion TV and World Fashion Channel television channels; the Monte Carlo, BEST FM, Radio Jazz and Relax FM radio stations; the Cosmo.ru, Goodhouse.ru, Graziamagazine.ru, Esquire.ru and other websites; and in the print editions of Esquire, Robb Report, Cosmopolitan, Grazia and Domashny Ochag magazines. In addition, an ad appears in the S7 business lounge of Domodedovo Airport and an electronic version of the June issue is available at kiozk.ru, Public.ru and press.rusneb.ru.
Estimates put the reach of the ad campaign at more than 10 million people.
The issue is already on sale.