Entire Print Run of May Collector's Issue of Esquire Sold Out in 2.5 Weeks!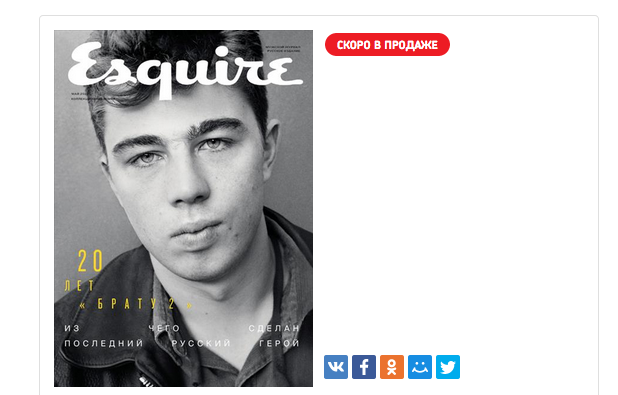 The May collector's issue of Esquire with Sergey Bodrov on the cover caused a major commotion, with the entire print run selling out in just 2.5 weeks. Additional copies will be printed of the issue, which is devoted to the 20th anniversary of the premiere of the film «Brother 2».
Readers can pre-order copies on the Moskva bookstore site, among other places.