Domashny Ochag in April: Beauty, in All its Manifestations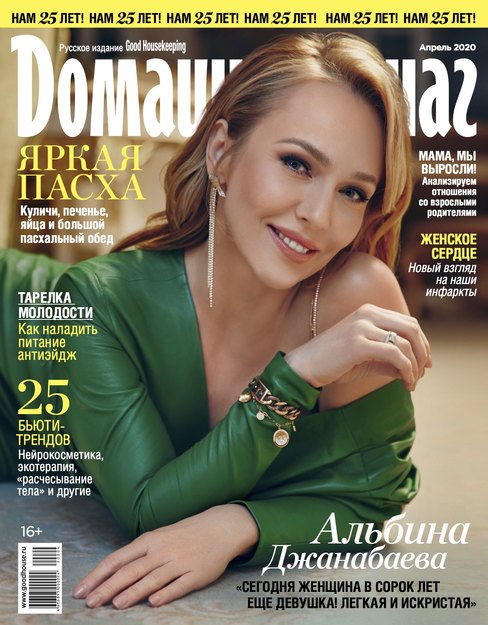 The April issue of Domashny Ochag is devoted to beauty in all its manifestations. Readers will learn the results of the 2020 Domashny Ochag Beauty Awards for which an expert jury selects the best new beauty products of the year.
In a first, actress, singer, and former soloist of the super-popular VIA Gra project Albina Dzhanabayeva told Domashny Ochag readers about her "real" self. She said that "nowadays, a woman of 40 is still a young lady!" The result was a warmhearted interview about social networks, courage and recklessness, happiness and children.
Also in this issue:
An unforgettable Easter: sweet cakes, cookies, Easter eggs and a big Easter lunch.
Youth on a plate: creating a diet of anti-aging nutrition.
25 beauty trends: neuro-cosmetics, eco-therapy, "body combing" and more.
Mama, we're all grown up! We analyze relationships with adult parents.
The female heart: a new look at heart attacks among women.
This issue went on sale March 24.